It's peak summer barbecue season, folks.
It's safe to say that every July 4th holiday kicks off an American tradition in which grill masters prepare more burgers, hot dogs, chicken, ribs, and veggies over an outdoor fire or grill than during any other time of the year. However, in addition to lots of delicious BBQ food, the summer grilling season brings an increased risk of grill fires. According to the National Fire Protection Association (NFPA), the use of outdoor cooking grills causes an average of 8,900 home fires per year. Therefore, it's critical to follow the safety precautions regulated by fire code to protect the safety of others and avoid fines of up to $10,000.
Densely populated areas, such as New York City and New Jersey, have especially strict rules governing outdoor grill use. Before you fire up the grill, review our breakdown of the rules and regulations for outdoor grilling in NJ and NYC.
---
NJ Grilling Rules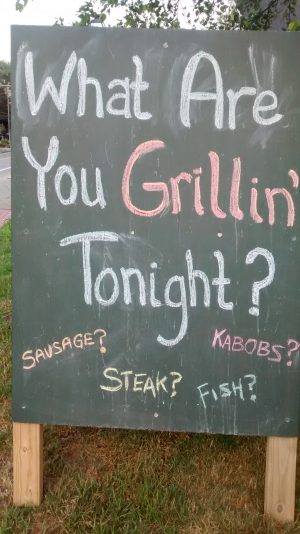 New Jersey Uniform Fire Code, administered by the NJ Department of Community Affairs, Division of Fire Safety, recognizes provisions within the International Code Council's International Fire Code (IFC) to address precautions against fire. Like many other states, NJ has modified the IFC to be "state specific" and NJ's version of the code is referred to as the NJ Fire Prevention Code (FPC).
LP-gas barbecue grills and outdoor fireplaces are not permitted in the following locations:
On any porch, balcony, or any other portion of a building
Within any room or space of a building
Within 5 feet of any combustible exterior wall
Within 5 feet, vertically or horizontally, of an opening in any wall
Under any building overhang
*The only exception to the above-referenced rules applies to detached one- and two-family dwellings.
Charcoal grills, other open-flame cooking devices and outdoor fireplaces shall not be used or stored in the following locations:
On combustible balconies or decks
Within 5 feet of combustible construction
*Exceptions to the open flame rules above apply to detached one- and two-family dwellings and where buildings, balconies and decks are protected by an automatic sprinkler system.
In the case of a natural gas grill, as long as it was installed and maintained under a valid construction permit, it would be permitted to remain in place. In these instances, it is determined that a) there would be no ash or burning briquettes falling to the combustible deck b) that there would be a very limited flame height from the burners c) that the sub-code officials ensured that it had sufficient clearance to combustible construction during inspection and d) that it presented an extremely limited hazard.
Electric grills follow the same justifications as outlined above for natural gas grills, with the exception that a construction permit would not be required unless it was wired directly into an electrical receptacle.
Important Note: NJ municipalities may adopt local ordinances which further enhance the provisions of the NJ FPC. Also, condo and co-op associations often have their own set of rules regarding outdoor grilling, so it is important to abide by your building's policies in addition to the rules in the NJ FPC.
NYC Grilling Rules
The NYC Department of Buildings (DOB) uses the regulations set in the NYC Fuel Gas Code (Section 623) and the NYC Fire Code (Section 307.5) to govern the use of barbecue grills in New York City. The DOB breaks down the rules based on the type of fuel used to heat the grill: propane, natural gas, wood, charcoal or electricity.
Propane Gas
For apartment buildings or other residential buildings (referred to as "multiple dwellings" in the Multiple Dwelling Law), it's illegal to store a standard backyard propane barbecue on a balcony, roof deck, roof, rear yard, or courtyard. Standard propane barbecues use 20-pound LP containers. While propane tanks cannot be stored on roofs, you may use a propane tank that is smaller than 16.4 ounces for a short period of time on a roof. For a one or two-family home, a propane barbecue grill is permitted, with no more than two 20-pound LPG tanks. NYC Fire Code Section 307.5.3.
Natural Gas
According to the NYC Fuel Gas Code, grills that run on natural gas must be installed by a New York City licensed master plumber. In addition, the Code dictates that piping must be inspected and tested. Lastly, the Code states it is illegal to use a grill produced for commercial use in a residence. NYC Fuel Gas Code Section 623.
Charcoal
Cooking with a charcoal barbecue is legal on a terrace or in a backyard, but not on a balcony or roof. There must be a 10-foot clearance between the grill and the building. You must also have immediate access to a fire extinguisher or a water supply, such as a garden hose. NYC Fire Code Section 307.5.1
Electric
Electric barbecue grills are legal to install, use, and maintain within residential properties. This includes balconies, terraces, roofs, or yards. Barbecue-sized electric grills use a substantial amount of electricity; an electrician licensed by the DOB can determine if your outlet has an electric current sufficient to safely operate the grill. Also, if you use an extension cord, be sure it's safe to utilize with the current required to run the grill, or it could start a fire. Follow the manufacturer's instructions on how to use the grill properly, and be sure to keep the grill at least 10 feet from anything that could catch fire. See Article 422 of the NYC Electrical Code for general safety information on electrical cooking appliances.
In addition, the DOB offers the following tips for safe grilling:
Never grill indoors.
It's illegal and dangerous to store or use any kind of grill on a fire escape.
Have immediate access to a fire extinguisher, hose, water barrel or sand when grilling.
Keep all barbecues at least 10 feet from anything that can easily catch fire, including building walls, deck surfaces, furniture or other items.
Be careful when using an electric grill, since grease can drip into the heating coils and ignite.
Hire a New York City Licensed Master Plumber (LMP) to install a natural gas grill.
If you have additional questions regarding fire code regulations for outdoor grill use, contact Milrose and we'll be happy to assist you.
If you enjoyed this article, subscribe to our free monthly newsletter and receive helpful resources and news articles related to code compliance and municipal permitting.