Life science clusters are engines of investment, job creation, research, and innovation. These hubs are bright spots amid otherwise challenging economic conditions due to COVID-19, and continue to grow.
We've previously taken a look at the life science cluster in NYC and the DMV region. Now, we're training our focus on the burgeoning Los Angeles life sciences cluster, which has flown under the radar for many in comparison to San Diego and the Bay Area.
To do that, we sat down with David J. Whelan, the first permanent CEO of BioscienceLA, to talk about the profile of the LA scene, its strengths, and what the future may hold.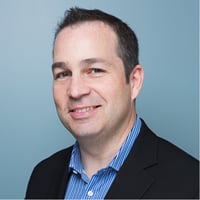 David J. Whelan, CEO of BioscienceLA
While the life sciences community in Los Angeles is getting a lot of new attention, it's not young by any measure. For example, Alfred Mann, the prolific entrepreneur, physicist, and innovator operated from his LA base and launched 17 companies during his life, including those that develop novel therapeutics and drug delivery systems. Additionally, Amgen, one of the world's largest biopharma companies, has called the LA area home for the last 40 years.
LA has a considerable track record in life sciences innovation — including synthetic insulin, open heart surgery, the paramedic model for emergency care, and consumer health products like the nicotine patch — but the cluster is entering a new era.
This brings us to Dave Whelan, a self-professed "tech guy turned business guy turned life sciences guy" who heads BioscienceLA and has a mission to unite, support, and connect the sprawling life sciences community.
Whelan, who previously was part of the founding team at the New York Genome Center and studied artificial intelligence in college, says that LA being the "intersection of health, tech, and wellness" makes the area well-positioned to breed life sciences success and innovation. As for BioscienceLA, Whelan says the organization is aimed at growing the entire LA ecosystem, and in particular leveling up management talent, creating funding opportunities, and fostering the growth of new innovation spaces.
Getting to know the LA life sciences cluster
In its 2018 rankings, Genetic Engineering and Biotechnology News (GEN) ranked Los Angeles as the No. 7 life sciences cluster in America. To be clear, the LA life sciences community encompasses not only the city of Los Angeles, but also Los Angeles County, which includes cities like Pasadena, Santa Monica, Thousand Oaks, and Torrance.
Supports close to 200,000 jobs.
Receives $1.15 billion in funding from the National Institutes for Health (NIH).
Is home to some 2,900 life sciences-focused establishments.
All of these pieces are coming together to shape the LA life sciences cluster into a world-leading community
"All of these pieces are coming together to shape the LA life sciences cluster into a world-leading community," Whelan said. And he adds that there is an even bigger and more diverse story when one considers the extended community in the greater LA region: five counties (Los Angeles, Ventura, Orange, Riverside, San Bernardino) that are home to 18 million, roughly half of California.
Let's take a look at some of the factors that contribute to making the LA cluster what it is today.
Business presence
The expansive business ecosystem found across LA is one of the scene's major strengths. The names extend well beyond Amgen, and include:
Headspace.
GoodRX.
Kite Pharma (a Gilead Company)
Xencor.
Atara.
However, as Whelan contends, the LA cluster's real strength is derived from the diversity of companies.
"LA is much more than just medical technology," Whelan said. "There is considerable business presence and activity in related verticals like telemedicine, digital health, and personal lifestyle. Plus, LA boasts a number of adjacent, complementary industries such as aerospace, agriculture, cleantech, and media and entertainment."

Whelan said that this diversity helps differentiate LA from the Bay Area and San Diego clusters, which are primarily tech. Plus, the tech companies in LA have established themselves in their own ways.
"LA is hands down the world leader in augmented reality and virtual reality tech for digital therapeutics," Whelan said.
Multicultural epicenter
Los Angeles is a "melting pot" of cultures and lifestyles, according to Whelan, which comes with strategic advantages for the life sciences community.
"LA is very much a microcosm of the world, given its population and economic diversity," Whelan said. "So if we're innovating health products and services meant for the future of the nation and the globe, there's hardly a better place than LA, where diverse populations can build and test those innovations."
Whelan also mentioned that the multicultural demographics of LA have been particularly advantageous for COVID-19 vaccine testing.
Another benefit of LA being a cultural epicenter is its proximity to top institutions and talent.
"There is a massive academic base here," Whelan said. "UCLA is a top generator of life sciences grads nationwide, while USC, California Institute of Technology, UC-Riverside, and UC-Irvine are all major producers of life sciences talent."
The presence of medical institutions like Cedars-Sinai is also an advantage. In addition to supplying the region with a pedigree of clinical excellence, Cedars Sinai has a business accelerator and recently announced a 28,000-square-foot biomedical manufacturing facility. City of Hope is an NCI-designated comprehensive cancer center, one of only 50 in the U.S., with a strong research program and biomanufacturing capabilities.
Venture capital
One area where LA has been consistently beaten by other California clusters (in particular, the Bay Area and Silicon Valley) is venture capital funding. But that imbalance is quickly changing.
Already, LA County is a top state recipient of NIH funding; now, a homegrown VC community is increasingly pumping investment into the cluster.
This trend has been headlined by the creation of Westlake Village BioPartners, a $320 million fund that launched in 2018 and was augmented by another $500 million in late 2020.
Whelan also pointed to the growth of LA firms like Upfront Ventures, the entry of nationwide firms like Vida Ventures, and the continued dominance of Pasadena-based Alexandria Venture investments, the No. 1 most active investor in healthcare startups. Another funding breakthrough came when Pasadena-based Wavemaker 360 Health announced $100 million in a new fund aimed at digital health and health tech startups, as well as a joint announcement between Los Angeles County and MarsBio around the creation of a Bioscience Investment Fund.
Lab and incubator infrastructure
In its 2018 rankings, GEN ranked LA comparatively low in terms of lab space and access to funding. But the area is on the upward trend in terms of lab space, just as it is with funding.
"There has been considerable growth in incubator space over the last few years, with lots of space coming online in 2020,"
One of the recent highlights is the planned 15-acre biosciences technology park at The Lundquist Institute, formerly LA Biomed. The campus would serve early-stage life sciences startups and feature a major medical center and renowned research institute in a convenient central location.
Other stakeholders in helping develop lab and incubator spaces include:
BioLabs (housed within The Lundquist Institute)
HATCHspaces
LA BioSpace
Lab Launch
Pasadena Bio Collaborative Incubator
There has been considerable growth in incubator space over the last few years, with lots of space coming online in 2020.
The combined progress in real estate and funding has placed the LA life sciences community "at the cusp of an inflection point," Whelan said.
COVID-19 activity
The COVID-19 pandemic has driven life sciences activity across the nation. And though LA is not a focal point of vaccine research, Whelan noted companies in the area have "been integral to a public health response and the functioning of the global health chain" in other ways.

For example, San Dimas-based Curative developed an oral self-administered COVID-19 test that provides 48-hours turnaround. The company has completed a lightning-quick scale up in production and worked with public partners across the U.S. All this has come after Curative left its initial Silicon Valley home and pivoted from sepsis testing to coronavirus testing as the pandemic took hold.
Healthvana, meanwhile, has become another major player in COVID-19 tech. The company offers a mobile-first patient portal that is HIPAA-compliant and can be used by individuals to access health data and test results conveniently. Healthvana has since rolled out a new solution that allows patients to store COVID-19 vaccine information in Apple Wallet or through Google. LA County recently partnered with the business to launch a medical records initiative.
What's the outlook for the LA cluster?
Business activity and growth are occurring at a rapid pace in life sciences. As a thriving hub ready to break out, LA is well-positioned to lead in the life sciences moving forward.
"2020 accelerated and changed some things, but really it was really the beginning of an inflection for the life sciences in LA," Whelan said.
However, if there was one thing holding the scene back, Whelan mentioned a lack of lab space that could hinder growth.
"Certainly there is not enough step-up space for companies leaving incubators," Whelan said. "But if West Hollywood can have a biomed manufacturing facility, anything can be done."
Support from public stakeholders will be crucial in allowing the cluster to flourish. Like with New York City, the code and zoning considerations for life science spaces are numerous — and they can differ between LA City and County. While zoning reform could be in the cards, particular considerations for building owners and developers looking to build lab or incubator space include:
Zoning: A building's location and classification dictate what building uses are permitted in it. Therefore, developers will need to confirm the use is permitted under local zoning laws.


Floor loads: The building's floor structure should be reviewed for anticipated loads for the particular lab, i.e., if the lab will contain heavy equipment and vibration control is needed. Office floor loading could work but may provide less flexibility for the lab use.


Ventilation systems: To ensure chemical fumes generated in the lab are not recirculated, laboratories must meet tightly regulated air ventilation rates and require additional exhaust shafts.


Height restrictions: Hazardous chemical storage is reduced as you go up the building and these areas will need to be properly enclosed.
Let us help bring your life sciences projects to life
When you combine the knowledge and experience of the code, zoning, and permitting experts at Milrose, Permit Advisors, and Integrated Group, the result is a powerful project team that can handle all aspects of managing your life sciences project in any location throughout the United States. Our experts have extensive experience navigating the code and zoning nuances of life sciences projects, and our partners at LA-based Permit Advisors, are the West Coast masters of streamlining the permit approval process to achieve project success for their clients.
Contact us today to learn about our comprehensive suite of real estate and AEC services and how we can help bring your next life sciences project to life.