According to census data (as reported in the US Department of Housing and Urban Development's State of the Cities Data System), the borough of Brooklyn has had the highest number of housing unit construction permits for four consecutive years. With 40% more housing unit construction permits than Manhattan alone, Brooklyn also has more permits than Queens, the Bronx, and Staten Island combined. According to New York Building Congress President Richard T. Anderson, "the number of permits issued in Brooklyn alone was greater than the total for the entire city in 11 of the previous 15 years. It's also worth noting that Brooklyn's share of residential permits increased from 37 to 46 percent in 2015, despite the fact that Manhattan and Queens both had their best years in over two decades."
In addition to being the borough with the highest number of housing unit construction permits for the past four years, Brooklyn was also the leading borough in the two years prior to the 2008 recession. Please refer to graphs below for more detailed information.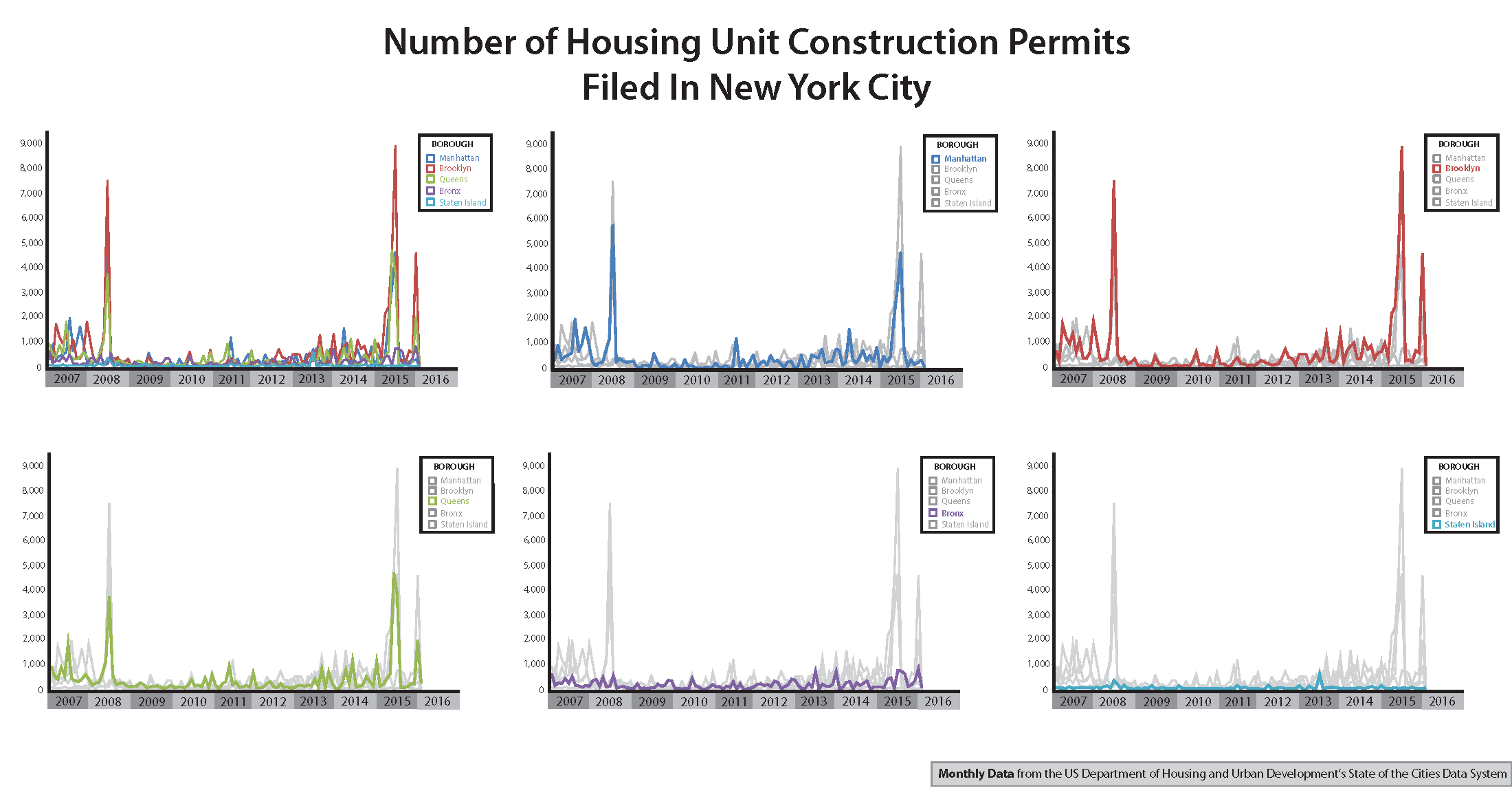 OVERALL NEW YORK CITY TRENDS
Since 2000, the number of housing unit construction permits filed in New York City has been on a significant upsurge, which would account for every year following the drastic decrease that occurred late in 2008.
Moreover, in 2015 alone, there was a 176% increase from the previous year, and there were more than 9 times as many permits issued then than there were in the year following the 2008 recession. Additionally, there were 67% more permits filed in 2015 than were filed during the pre-recession construction boom.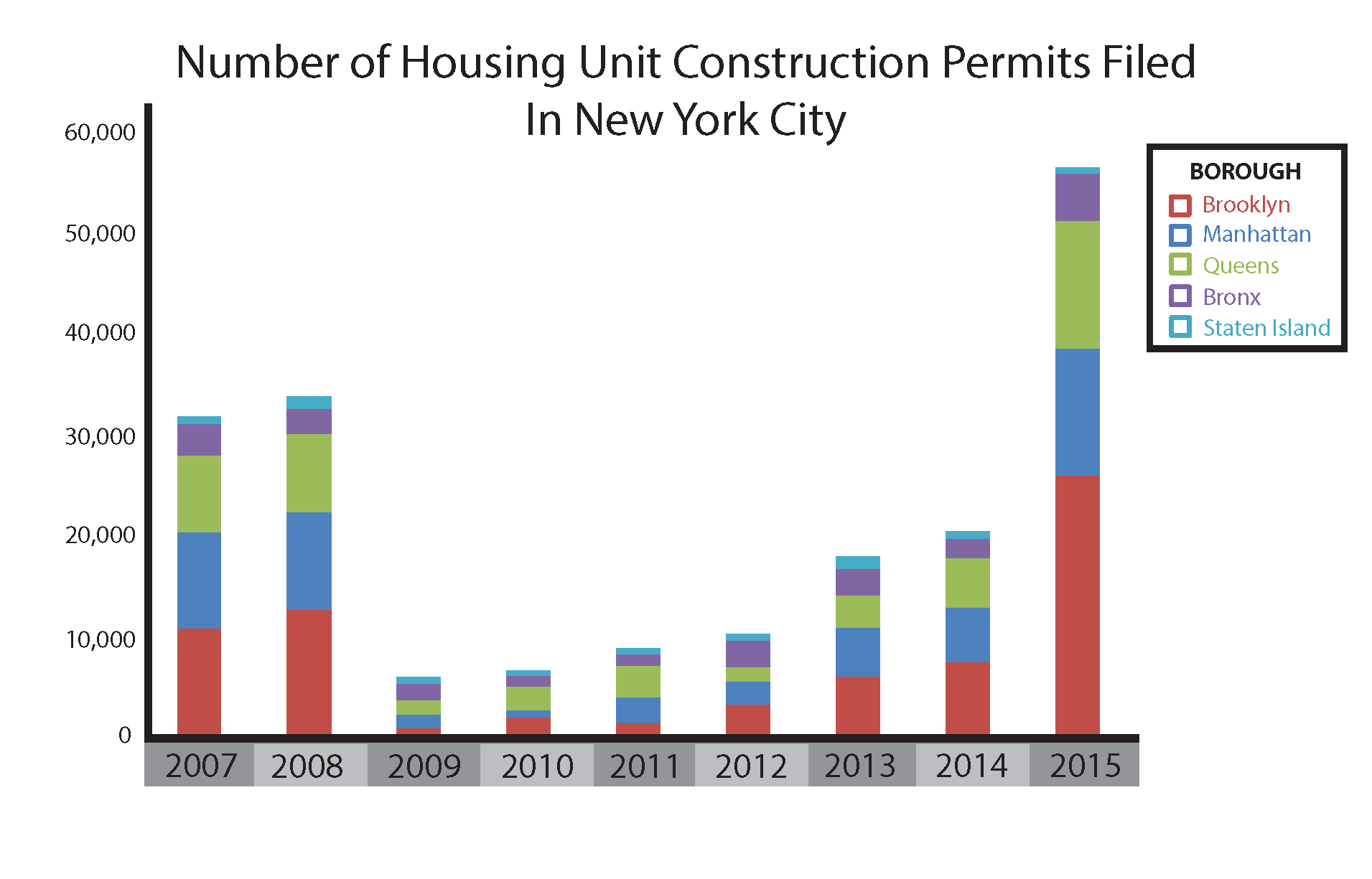 For information on the major monthly spikes in permitting throughout the boroughs, see Building Permits Drop as a Result of Changes to the 421a Tax Incentive Program.