SF Codes, a leading full-service San Francisco-based consulting company, has partnered with Milrose Consultants in a move that is part of a larger series of recent investments by Milrose that aim to deepen the company's capabilities and geographic reach to better serve clients.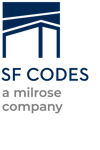 Now an official member of the Milrose family of companies, SF Codes joins Milrose, Permit Advisors, Integrated Group, Special Inspection Services (S.I.S.), McCormick Compliance Consulting, and strategic partner, Howard L. Zimmerman, Architects and Engineers (HLZAE), in combining their collective strengths to form one powerful national platform of premier code, zoning, and permitting services.
We sat down with Thadius Adcock, Co-Founder and Principal/Owner at SF Codes, and Kim Lehman, Operations Manager at SF Codes, to learn more about their company and their experience working on major developments throughout the Northern California market.
Who is SF Codes?
Founded 12 years ago, SF Codes is the San Francisco Bay Area's leading real estate consulting and municipal permitting provider.
SF Codes partners with owners, developers, architects and general contractors to create a unique project submittal strategy that enables project teams to obtain their permits on time and mitigate delays. Known for specializing in new-build projects, SF Codes facilitates the construction of both commercial and residential buildings through its portfolio of pre-construction development, entitlements, planning, and municipal interface services.
In addition to working on large-scale construction ventures for marquee brands in the Bay Area including well-known tech giants like Google, Twitter, Amazon, and Uber, SF Codes also has experience working on smaller scale development and tenant improvement projects across a variety of industry sectors.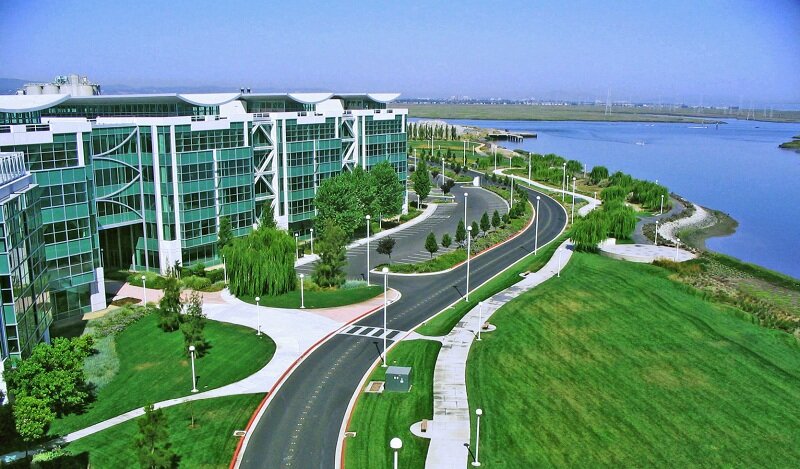 Pictured Above: SF Codes assisted Google with pre-construction project coordination, filing submittal strategy development and permit facilitation for the Pacific Shores Google Campus in Redwood City. The campus encompasses 1.5 million-sf on 107 acres, ten buildings an amphitheater and an athletic club.
Top 8 tips for streamlining permitting in the Bay Area
We asked Thad and Kim to share their top tips for navigating and streamlining the permitting process for construction projects located in the Bay Area. Here are their tried-and-true methods for on-time permit delivery:
Separate the Scope of Work into Multiple Permit Packages for Tenant improvements
Allows for condensed schedule and serves to mitigate delays to the critical path.
Particularly important for ground floor tenants in city of San Francisco as there are various historical considerations that dictate design criteria.
Know Specific Jurisdictional Requirements




Each city in the Bay Area has different requirements and processes that may impact the permitting timeline. For example, in the City of Oakland:

The inspector field verifies rather than plan checks for MEP scope.

For ground-up construction projects, a Construction Management Plan must be reviewed and approved before they will issue any permits.
Concurrent Reviews
Strive to obtain concurrent review by the various reviewing agencies such as Building, Planning, Fire, Mechanical, and Electrical disciplines. This requires substantial coordination (and should be managed by an experienced expeditor) but is key to cutting down on approval timeframes.
Third Party Plan Review
Many jurisdictions offer third party review in lieu of the Building Department.
It is important to consider additional city agencies that will be required to review plans in addition to the third party such as Fire, Public Works, and various others.

Check to see if you can request plans be peer reviewed by a 3rd party prior to plan submission.
New Water & Fire Services for ground up construction


New Water Applications for Domestic & Fire can be submitted concurrently
Proof of concept - proposed water usage

Tenant spaces can often be metered prior to the tenant being selected if the design team can proof up the highest and best use for a particular tenant space.
Memorialize Project Submissions
We recommend sending and saving an email to document the submission, how long you were told the review will take, and providing your contact information to the plan check engineers.
Identify project valuations prior to going in for permit
It is essential that ownership has identified the project valuation.
Some city agencies will request that a cost breakdown be provided as well to support valuation assertions.
Obtain Health Department review prior to building submittal
Health Department typically reviews after the Building Department
If possible, try to obtain Health Department review prior to the Building Department, as health comments can drastically change architectural layout and floor plans.
Leverage SF Codes' expertise on your next project
The entire Milrose family is excited to welcome SF Codes aboard, and we're looking forward to working together to provide our clients with a premium level of service anywhere their projects are based – from Coast to Coast.
If you need guidance on an upcoming project that will require knowledge of the applicable building code, zoning, or permitting requirements, get in touch with us today. Milrose's national network of companies will be able to power your project with the local skills and expertise it needs to succeed.