Four years ago, in an effort to improve efficiency, transparency, and customer service, the New York City Department of Buildings (DOB) announced it would be moving from its Building Information System (BIS) to a new and entirely digital system called DOB NOW.
Since then, the new system has been rolled out in incremental phases. Once fully migrated, DOB NOW is intended to replace the BIS as the entry point for all DOB transactions. However, the BIS will continue to remain available online to the public as an archived resource.
What is the DOB Building Information System (BIS)?
The Building Information System (BIS) is the current main database of the NYC Department of Buildings. It serves as a portal to public building and property records that houses essential information such as building plans, job applications and filings, past violations, complaints, actions, and inspections.
The Evolution of the DOB BIS
The Department of Buildings began keeping a record of all new buildings, alterations to existing buildings, and demolitions all the way back in 1865. However, the DOB's current filing system (the BIS) did not come into the picture until the early 1990s. It functioned as a paper-based database and filing system with limited capabilities for external communication with the public.
In 2015, the DOB and Mayor De Blasio released the Building One City report that outlined a $29.6-million upgrade plan to modernize their outdated systems, streamline construction processes, and improve the DOB's ability to share information with the public.
The DOB launched the first stage of the modernization plan on Dec. 7, 2015, under the name Inspection Ready. The program, now known as DOB NOW: Inspections, introduced the ability to easily schedule and track inspections online. Today, all DOB city inspections are scheduled through DOB NOW: Inspections.
Introducing DOB NOW
DOB NOW launched with a single module for filing sprinkler and plumbing paperwork. Today, DOB NOW features four components: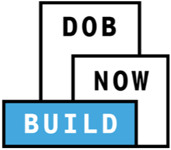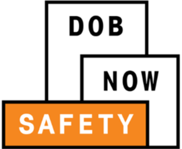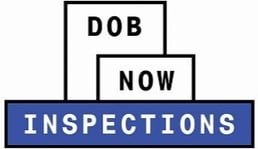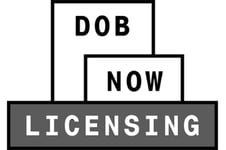 1. Build:
Property owners can submit numerous project filings through this portal. It supports more than one dozen work permit types, including:
Antenna
Boiler Equipment *launched September 2019
Construction Fence
Curb Cut
Electrical
Elevators
Limited Alteration Application
Mechanical Systems
Place of Assembly
Plumbing
Sidewalk Shed
Sign
Sprinklers
Standpipe
Structural
Temporary Place of Assembly
Supported Scaffold
2. Safety: Here, design professionals can view and submit safety compliance paperwork. Boiler, elevator and facade filings are accepted at the moment.
3. Inspections: Formerly known as Inspection Ready, DOB NOW: Inspections allows online scheduling and tracking for all DOB inspections throughout the city. All inspection requests must now be made through DOB NOW: Inspections. It's important to note that DOB NOW: Inspections requires its own registration (separate from the registration that allows you to access DOB Build, DOB Safety, and DOB Licensing) to be able to schedule an inspection.
4. Licensing: This module facilitates all licensee examinations, issuances and renewals. Currently, gas worker, journeyman electrician, and welder licensees can use the system.
Latest DOB NOW Updates
After Boiler Equipment (BE) filings launched in DOB NOW: Build on Sept. 3, 2019, a bit of confusion ensued. Known in the BIS as "BL", the boiler work type now goes by the name BE (Boiler Equipment). BE is a new combined work type that encompasses Boiler, Fuel Burner, and Fuel Storage filings under one umbrella. In the BIS, fuel storage and fuel burning were identified as work types. Nowadays, in DOB NOW, they are considered scope.
The Transitionary Period
As the DOB BIS is still being used for filing all work types that are not yet up and running in DOB NOW, owners, contractors, design professionals, and other building professionals are left with little choice but to work between the two systems. Here are three important things you should know to help you get through this transitionary time period:
1. Any filings initiated in the BIS prior to July 1, 2019 will remain in the BIS and finish out their filing timeline in the BIS.
2. Filings completed in the BIS will not be migrated over to DOB NOW, so you will still need to access the BIS to research these previous filings.
3. GET REGISTERED! All owners, contractors, and design professionals must be registered in eFiling in order to be able to perform any task within DOB NOW. Failure to register could result in significant project delays.
Navigating the complexities
When it comes to navigating between the DOB BIS and DOB NOW systems, Milrose's permitting experts are trained and ready to help you. Through attending every DOB NOW information session offered by the DOB and holding internal monthly training sessions, Milrose has proactively worked to keep everyone abreast of the latest administrative changes so we may best guide our clients and their projects through this transitionary period.
Here at Milrose, we have more than 30 years of experience working closely with the DOB on behalf of our clients. We have successfully navigated our way through multitudes of administrative changes to meet deadlines and deliver value to our clients. Contact us today to leverage our experience in guiding clients through New York City's changing landscape.