In 2016, the District of Columbia's Department of Consumer and Regulatory Affairs (DCRA) completed the second of two assessments evaluating its effectiveness at enforcing the District's Energy Conservation Code. After all was said and done, the DCRA's compliance rate had improved from 74 to 99% over the course of two years—a massive and impressive feat unlike any of its kind.
The DCRA is the first local building department to complete the initial and follow-up assessments based on The City Energy Project Assessment Methodology for Energy Code Compliance in Medium to Large Cities. . The methodology for the assessment was developed as part of the City Energy Project and recommends cities undergo an initial assessment in order to determine a benchmark compliance rate; recommended improvements follow, and a final assessment is conducted approximately two years later.
The DCRA staff instituted many of the recommendations given from the initial assessment, and also included some of their own improvement strategies—the latter ultimately being the difference maker in sky-rocketing the DCRA's rating in such a short period of time. The formation of the DCRA's Green Building Division, as well as a highly supportive leadership team in the form of the mayor, all the way down to the chief building official, was crucial.
The Green Building Division wasn't established until 2013. But in the short time it has existed, it's certainly made a difference. Funded by a small fee added to each building permit, the Division's primary role is to conduct plan reviews, inspections, certificate of occupancy review for the District of Columbia Energy Conservation Code, DC Green Construction Code, and the DC Green Building Act. It also seeks to provide industry training and education and third party oversight.
DC CONSTRUCTION CODE
Green Building Act
Green Construction
Energy Conservation
Swift change is certainly part of the DCRA's Green Building Division efforts. Establishing a plan to achieve energy code compliance like that realized in DC would take different strategies depending on the city. There are, however, many actions undertaken by DC's Green Building Division could be easily replicated in other cities. For example, DCRA's Green Building Division created a green building "roadmap" that helps users determine which green building and energy rules apply to their projects.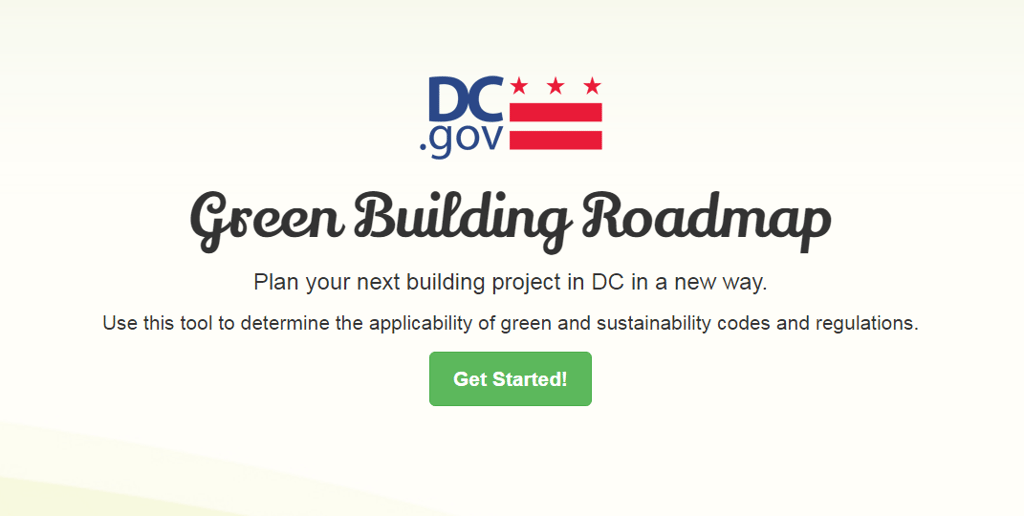 The DCRA's success story goes to show just how possible change can be. Their Department's work is proof that efficacious adjustments can and should be made where at all possible. If you have questions about this topic or would like assistance complying with the Energy Conservation Code, Green Construction Code, or the DC Green Building Act, please contact Milrose Consultants and we will be happy to assist you.