As part of Milrose's Employee Spotlight series, we'd like to introduce you to the Regional Business Manager of Milrose's Washington D.C. office, David Leath.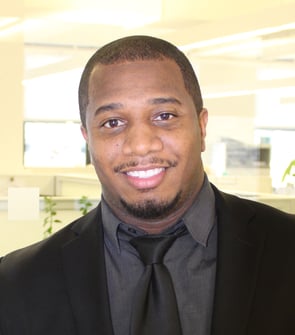 David Leath
Phone: 202.568.0016
As the Regional Business Manager, David will serve as an integral part of the team and will lead the efforts of continued strategic growth in the Washington D.C. Metro market for the firm. As David takes on this initiative, he will partner with stakeholders to spearhead the sales efforts, evaluate trend analysis, work closely with his team to ensure client satisfaction, and be a key point person to municipal agencies within the area.
ABOUT DAVID
David brings nearly 15 years of experience in the permitting industry to his role as a Regional Business Manager. David started at Milrose in 2014 as a Project Manager where he was able to immediately apply his experience and take on some notable projects. During his career, he has become a trusted advisor for his clients as it relates to streamlining and accelerating the permitting process.
Over the past 4 years at Milrose, he has been instrumental in managing many high-profile projects for the firm such as Nike, Bowery Presents, Pershing Square Capital Management, and the Ford Foundation. In addition to his day-to-day responsibilities, David's commitment, knowledge, and positive attitude have been invaluable to Milrose's internal operations and success as a company. David has made incredible contributions to Milrose's Mentorship Program, Holiday Planning Committee, and Career Day Program. Additionally, he helps run the Milrose University training program for new hires by leading training sessions on how to use our proprietary Salesforce platform, WAVE. In his spare time, David enjoys writing poetry, trying out new recipes, and playing basketball.
David can be reached at our Washington, D.C. office located at 20 F Street NW. Give him a call 202-568-0016 or send him an email to find out how Milrose can help you with your next project in the Washington, D.C. Metropolitan area.