The 2023 Holiday Construction Embargo will take place from Wednesday, November 15, 2023 to Tuesday, January 2, 2024 from 6 AM to 11:59 PM.
The Department of Transportation (DOT) issues an annual embargo during the holiday season which requires every site with active DOT permits to obtain an embargo waiver prior to issuing or renewing DOT permits.
According to the 2023 DOT memo, the DOT's Office of Construction Mitigation and Coordination (OCMC) will restrict roadway and sidewalk construction activities during the embargo period on the selected streets indicated on the NYCDOT's 2023 map.
Act Now to Request a DOT Holiday Embargo Waiver
If your construction project will be impacted by the upcoming holiday embargoes, the time to act is now! The deadline for submitting permit applications for work during the holiday embargo period is Tuesday, October 31, 2023. Beginning November 1st, online permit applications submission for work on affected streets will be disabled.
If you would like to request Milrose's assistance in submitting an embargo waiver on your behalf, please fill out the form below at your earliest convenience: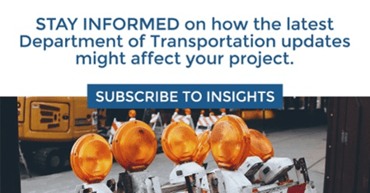 The opening of utility access covers is prohibited on any of the streets noted below between the hours of 6:00 AM and midnight except in cases of emergency where the utility or contractor must first obtain an Emergency Authorization Number as required by section 2-07 of the Department's Highway Rules. The planned opening of utility access covers may occur during the hours of 12:01AM and 5:59AM where no authorization number is required.
If you would like help keeping your construction projects moving during the upcoming holiday construction embargoes or avoiding unnecessary penalties, please get in touch with us today.
Interested in learning more about navigating the NYC DOT permitting process? Download Milrose's Guide to DOT Permit Approvals below: