The pandemic has transformed daily life in many ways as societies, governments, people and employers adjust. As seen with remote work and e-learning, creative solutions will be needed in a post-pandemic world.
Among those changes that could materialize are zoning reforms. Already, New York City has pursued programs like Open Streets that hint at the potential for zoning changes and reducing the red tape around business permits to help the economy recover.
Beyond NYC, zoning reform is being considered in general by many municipalities and jurisdictions as a means to meet the demand for affordable housing or wellness buildings, among other reasons. Let's take a look at potential changes and how they might impact building design and permit planning.
Changes already happening
Zoning reform can be seen as a logical progression in the response to COVID-19. In the time since initial lockdowns, the impacts of the pandemic have reverberated through the spaces we regularly inhabit.
Offices and workplaces have emptied, but employees are slowly returning with a number of new measures for social distancing and sanitization being implemented. Meanwhile, outdoor dining and altered traffic routes have affected transportation, and emerging building design is also reflective of pandemic impacts. Work-from-home nooks and touchless elevator controls will very likely be design feature staples of multifamily properties moving forward.
Future code and zoning regulations or amendments may be needed to accommodate these changes or emphasize solutions, such as mixed-use development. Even ongoing projects like the Midtown East Zoning plan may need to be revisited in light of the coronavirus.
What reforms could be considered?
While nothing is definite, the stage is certainly set for zoning reforms to lead the way forward in helping society and the economy recover from the pandemic in a safe and effective manner.
Axios reported on some general zoning changes developed by policy experts at George Mason University, including:
Easing permitting and zoning restrictions related to building use types and features, such as accessory dwelling units attached to single-family homes.
Retrofitting hotels to become multifamily buildings to meet affordable housing demand.
Allowing home-based commercial businesses.
Reducing road congestion with alternate traffic routes and installing bike lanes to meet increased use of bikes and scooters.
Creating outdoor dining spaces and streamlining permitting to help businesses respond to evolving operating conditions and requirements.
NYC potentially ripe for zoning reform
The concept of zoning reform could gain traction in NYC, given the sometimes outdated nature of current regulations. Zoning reform has long been used as a tool to attract investment and create jobs in the city — key goals in a post-pandemic plan.
Rezoning could help address challenges like the struggles faced by retailers and restaurants, the need for affordable housing and other issues related to office space, development, land use and design.
Some areas in which zoning reform could materialize, as outlined by The Manhattan Institute, include:
Commercial and residential parking requirements: Since being instituted in the 1950s and '60s, "the effect of these high parking requirements is to discourage the development of new apartment buildings with ground-floor commercial space, despite high demand."
Commercial use distinctions: In essence, zoning laws dictate what type of commercial businesses can open and where. When they are too restrictive or unclear, these regulations can stifle entrepreneurship and renting. The Manhattan Institute pointed to the outdated red tape for health clubs as an example.
Conversion of obsolete nonresidential buildings and surplus hotels: The pandemic has laid bare the need for housing, especially housing that's built with social distancing and sanitation in mind. Vacant or obsolete buildings could use reinvestment, and streamlining the process for conversion could help meet a wide number of needs, like the demand for affordable housing or nursing homes.
Again, while the future is uncertain, one way to read the zoning tea leaves may be to look at the proposed Gowanus rezoning. The review of the plan that would affect some 80 blocks was suspended amid COVID-19 but resumed in September. The idea is to replace the largely industrial buildings with housing (including units for low-income residents) along with manufacturing space, open outdoor space, transit improvements and schools.
As the Gowanus plan prepares to go through the Uniform Land Use Review Process (ULURP), input from policymakers, developers, businesses and the public will likely shape the plan to reflect post-pandemic needs.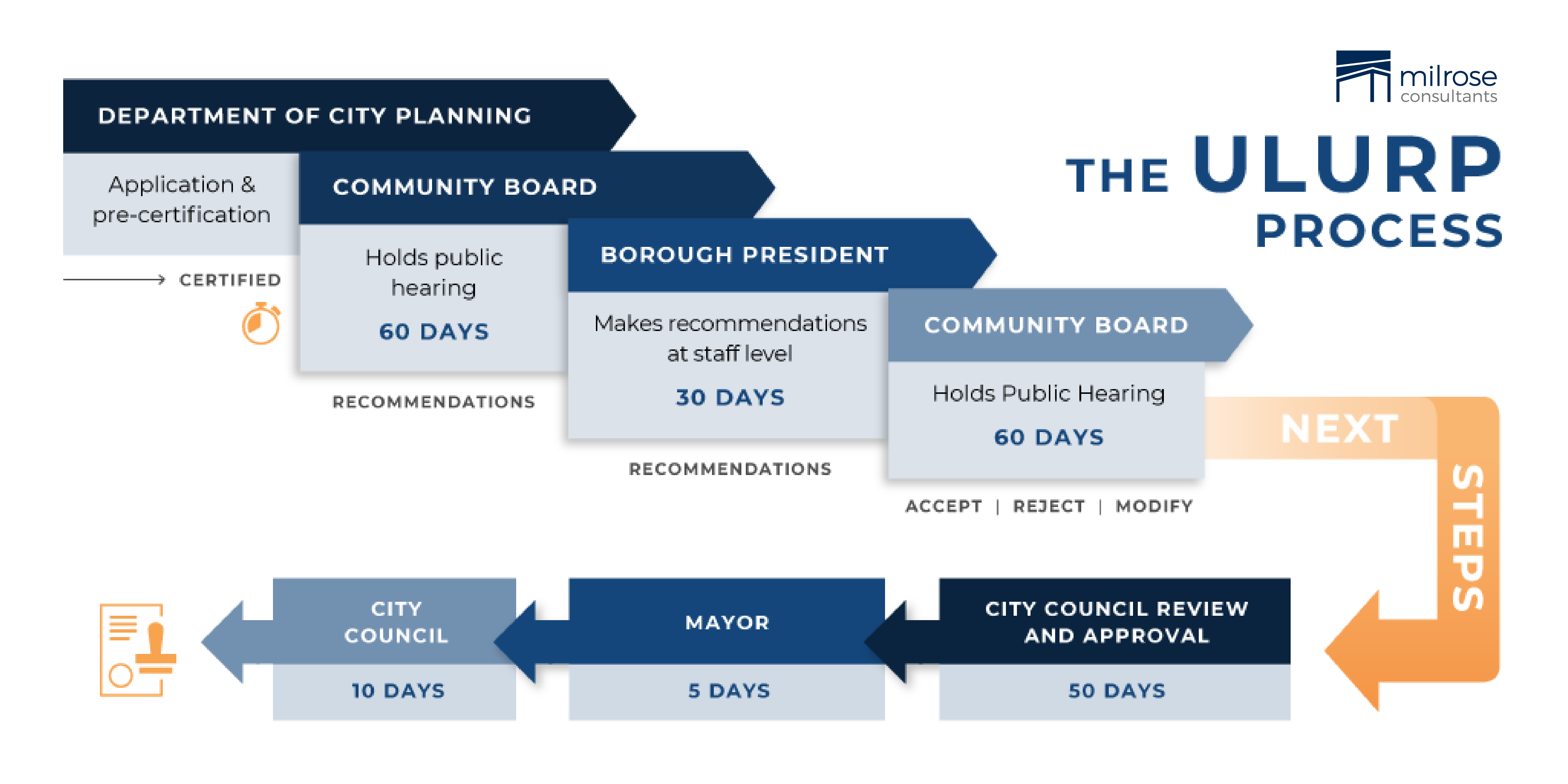 "A big rezoning like this is a very different thing than rezoning a particular street corner or small area that takes in a couple of buildings," Jo Ann Simon, New York State Assembly member, whose 52nd District includes Gowanus, told BKYLNER. "I don't see how we are not affected by [...] the changes to the economy, but I don't think anybody really knows what those are at this juncture."
The plan needs to be certified before heading through ULURP, but if or when it does, virtual town halls will replace the required public hearings.
Similarly, the Midtown East Zoning could benefit from being revisited, Mary Ann Tighe, CEO of CBRE's New York tri-state region, told The Real Deal. An over pronounced focus on office space may need to be mitigated by increased space given to mixed-use and neighborhood amenities.
Contact Milrose to keep up to date
Whatever zoning changes do materialize down the line, you can be sure the experts at Milrose will be closely tracking developments and adjusting our services to align with the new normal. We have our pulse on the NYC permitting process, and strive to ensure all client needs are met to keep projects moving toward closeout and completion.