There aren't enough adjectives to describe 2020, a year that we all will certainly remember for a litany of reasons. A lot has transpired in the last 12 months, so you would be forgiven if a thing or two passed your attention.
Let's reflect on the top Milrose Insights from 2020 and look at our most-read articles for a year-end recap.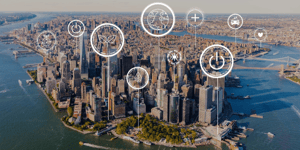 Before the pandemic hit the NYC real estate industry, building owners were preparing their buildings to be compliant with sweeping energy code changes that would be brought on by the city's new energy code. On May 12, 2020, the new NYC Energy Conservation Code (NYCECC), which is among the strictest energy codes in the nation, went into effect. We took some time to explain the key changes from the 2016 NYCECC and the requirements new buildings and alterations would have to meet under the 2020 NYCECC.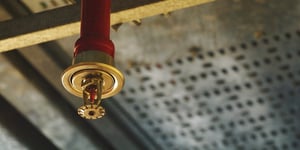 If you have questions about Temporary Core Sprinkler Protection (TCSP) and when it's required for construction and alteration projects, you're not alone. The subject is a common cause of confusion among members of the industry. Fortunately, in June, the DOB issued an updated bulletin to clarify the code requirements and filing procedures for TCSP systems. Our blog walked through the DOB bulletin to ensure readers were clear on the current requirements for temp loop sprinkler coverage.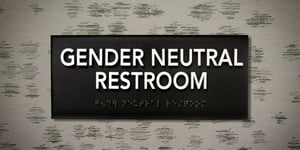 When New York City voted to adopt the 2015 edition of the International Plumbing Code at the end of 2019, many wondered if NYC's new plumbing code would bring changes to the city's requirements for gender neutral bathrooms. To clarify the city's current requirements and help building owners and managers comply, we used this blog to break down the legislation governing gender-neutral bathroom signage, known as Local Law 79 of 2016.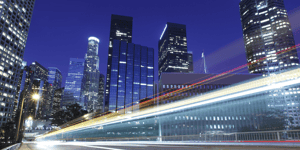 This year has been a big one for Milrose, from national ambitions to strategic partnerships that will help drive growth and an enhanced portfolio of client services. A major development in these plans was the partnership struck with LA-based Permit Advisors, a well-regarded and trusted firm. The strategic alliance will allow both organizations to leverage each other's strengths.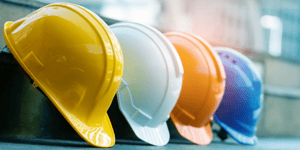 The COVID-19 pandemic upended life as we knew it in many ways. For construction sites, the impacts were wide-ranging, from total shutdowns of nonessential construction to stringent rules for social distancing on-site. With so much in flux at the time, we used this blog to share guidance on how to comply with site safety protocols to protect your workers and construction sites amid the pandemic, as well as how to properly secure a construction site if it needed to shut down.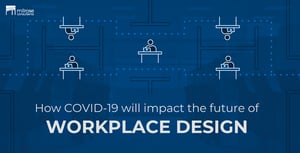 Working from home has become the new normal for many amid the pandemic. But employers have been making changes to their office buildings to allow their workforces to be able to make a safe return to the office in the future. Things may look mighty different, as COVID-19 has likely ended the open space trend and replaced it with socially distanced workspaces. Other changes may include wider corridors, touchless technology, enhanced air ventilation, and possible future adaptations to the building codes.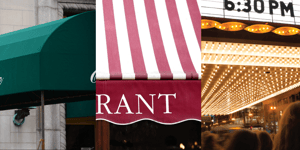 Awnings, canopies, and marquees are building features that lend NYC's streets a lot of their character. However, there are very specific regulations for each of these design elements, which all have separate definitions and permitting processes. For example, a canopy installation may require not only DOB approval, but also DOT sign-off. Our guide to all three takes readers through the specs they need to know.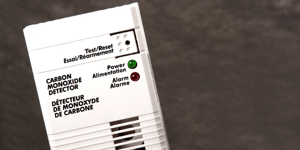 Local Law 191 of 2018 expanded on existing New York State requirements for carbon monoxide detectors in commercial buildings and indoor places of assembly. Now, the compliance deadline of Jan. 1, 2021, is rapidly approaching. By that date, all Class B office buildings will need to have monitors installed, as well all existing structures with fire alarm systems and Group A-1, A-2, A-3, Group B, or Group M occupancies.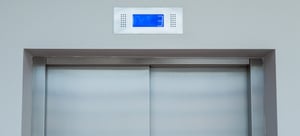 The year kicked off with a big item, as Jan. 1, 2020, saw the implementation of a new DOB rule regarding Elevator Door Lock Monitoring (DLM) systems. Specifically, all automatic passenger and freight elevators must have a system that monitors and prevents automatic operation due to faulty door contact circuits. This was big because tens of thousands of elevators were potentially noncompliant. Being that elevator violations are a frequent source of Certificate of Occupancy delays, it is important to review the compliance steps outlined in this article.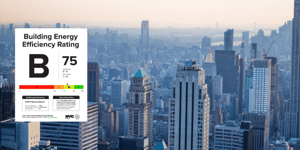 When Local Law 95 went into effect on Oct. 31, all NYC buildings over 25,000 square feet tall became required to post their energy efficiency letter grade at the entrance to their buildings. The new regulation, an amendment to Local Law 33, is a key part of NYC's Climate Mobilization Act, which has set ambitious sustainability and emission reduction targets. Our blog went through the nuts and bolts of how to obtain a building's energy efficiency grade and what elements are required in physical signage to avoid receiving a violation.
Thank you!
Nothing about 2020 has been easy, so it is with our sincerest thanks that we recognize our readers for staying with us through all the ups and downs. Your continued support means the world, and everyone at Milrose appreciates the opportunity to continue to assist you and bring value to your projects. We'll continue to cover the most important news impacting the real estate and construction industries — and you can always let us know if you have any questions or topics you'd like to see covered in future newsletters by completing this survey.